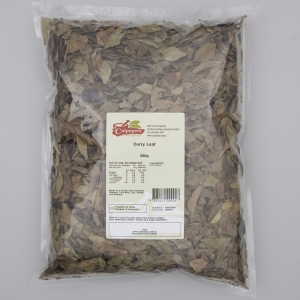 Curry Leaves 250g
Code:
CLEAF.25
Quantity:
Good Supply
Availability:
Always Available
Usage
Similar to bay leaves. The whole leaf is added to the stew or casserole to impart flavour to the food during cooking.
They add flavour to rice and Dahl (spit peas. lentils)
Medicinal powers?
It is reported that it is full of vitamins and minerals that may improve heart function, skin tone and reduce hair loss. That would be nice
Fun Facts
It is also known as sweet neem, kadi patta or curry vepila.
The curry tree is a weed plant. It grows voraciously and difficult to manage. It spreads far and wide from the parent plant via underground sucker roots. Even the birds will help its earthly domination plans by spreading its seeds. Don't grow this at home!
Country of origin.
Refer to product information sheet.