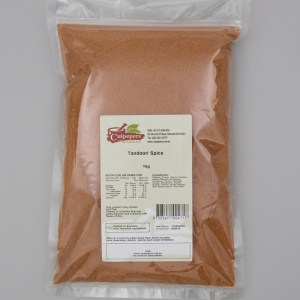 Tandoori Spice 1kg
A mixture of spices that is commonly used in Pakistani, North Indian and Afghani cooking.
Code:
TAND1
Quantity:
Good Supply
Availability:
Always Available
Usage.
Tandoori Masala is used extensively with dishes such as "Tandoori Chicken". This blend gives a smoky flavour to the dishes. Delicious with meat even more before barbecuing.
Medicinal Powers?
See the individual ingredients.
Fun Facts.
A "Tandoor" is a clay oven used in traditional North Indian, Pakistani and Afghani cooking. It can be a a hot cylindrical clay or a metal oven.
Country of Origin!
Culpepers' Tandoori Spice is blended in Australia from Imported Ingredients!