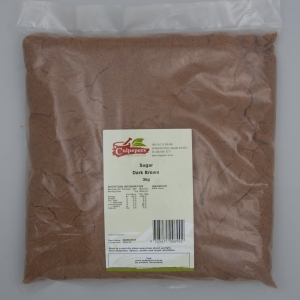 Sugar - Dark Brown 3kg
Sucrose sugar product with higher levels of molasses than standard brown sugar.
Code:
SUGDBRN3
Quantity:
Good Supply
Availability:
Always Available
Usage
Used in baking as a sweetener. Often used in confectionery and cakes and biscuits.
Medicinal Powers?
Has trace elements of calcium, magnesium, potassium and Iron.
Fun Facts
Culpepers recommend that men limit added sugar to 36 grams, or 9 teaspoons, per day. Women should limit added sugar to 24 grams, or 6 teaspoons per day.
Australian's have the highest per capita head refined sugar consumption in the world!
Country of Origin!
Culpepers' Dark Brown Sugar comes from Australia!