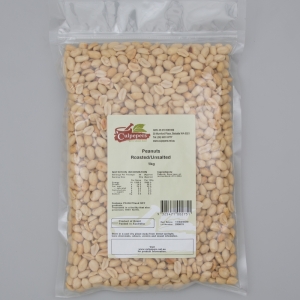 Peanuts Roasted/Unsalted 1kg
Peanuts which has been roasted without salt being added.
Code:
PNUTRSTUNS1
Quantity:
Good Supply
Availability:
Always Available
Usage
Generally eaten as a snack or in salads. Also used to make Satay sauce or peanut sauce. Peanuts are the main ingredient in Peanut Butter!
Medicinal Powers?
Peanuts are a good source of Niacin, Foliate, Vitamin E, magnesium and Phosphorus.
It might have some properties against Alzheimer's and age-relative cognitive decline.
Fun Facts
Peanuts was a cartoon series featuring Charlie Brown and his dog Snoopy.
Country of Origin!
Culpepers' Peanuts come from China or Argentina!