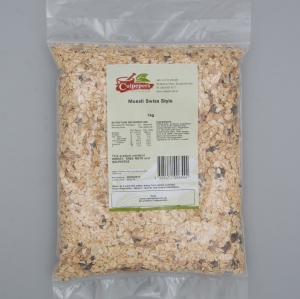 Muesli - Swiss Style 5kg
Swiss style Muesli is made as a breakfast food based on raw oats, fruit and nuts. There is no added sugar.
Code:
MUESSWIS5
Quantity:
Good Supply
Availability:
Always Available
Usage
It is a breakfast food. Culpepers' sell a Gluten free version also!
Medicinal Powers?
It is considered a healthy breakfast food. Compared with other cereals it has high fibre and only natural sugars.
Fun Facts
It was developed around 1900 by the Swiss physician Maximilian Bircher-Brenner for patients in his hospital.
Country of Origin!
Culpepers' muesli is blended in Australia from imported ingredients.