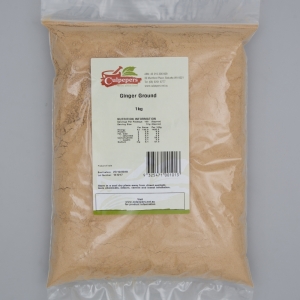 Ginger Ground 500g
Comes from the ginger tuber similar to Turmeric. The dried ginger is ground into a fine powder.
Code:
GING500
Quantity:
Good Supply
Availability:
Always Available
Usage.
Used in confectionery, biscuits and cakes and is also used in beverages such as ginger beer. Adds a zing to dishes and is often in Asian Cuisine. It is a really versatile spice.
Medicinal Powers?
May work on treating colds and the flu.
May relieve morning sickness and might reduce the fear in vertigo.
Fun Facts.
The largest recorded "Gingerbread" man weighed in at 593.5 kg and stood over 6 meters tall!
Ginger may have aphrodisiac properties.
Country of Origin!
Culpepers' Ginger Ground comes from India!