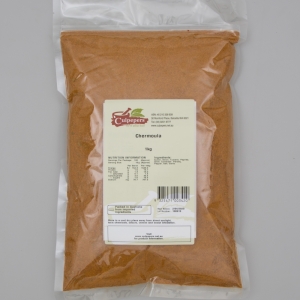 Chemoula Seasoning 1kg
A North African recipe. A mixture of spices, garlic, herbs with a lemony undertones.
Code:
CHERM1
Quantity:
Good Supply
Availability:
Always Available
Usage
It is used as a savoury dry spice for seasoning fish or chicken. It can also be used to make a marinade or a fish sauce. It is different to Harissa as it includes herbs. Used in North African, Middle Eastern and in Indian cuisine.
Medicinal powers?
None known. Dependent on the individual components.
Fun facts.
In Tunisia they add grape puree to the Chemoula.
Country of Origin.
Culpepers Chemoula is blended in Australia from imported ingredients.