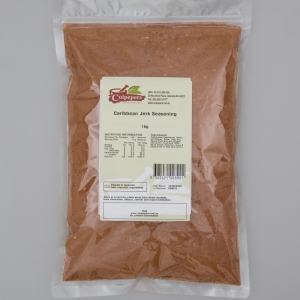 Caribbean Jerk Seasoning 1kg
This blend has African origins. It is rich in pimento spice, ginger, garlic and cinnamon.
Code:
CARIBJSEA1
Quantity:
Good Supply
Availability:
Always Available
Usge
This seasoning can also be applied as a meat rub.
Fun Facts
To Jerk the meat means to poke holes into the meat in order to push in the spice to achieve a greater infusion of the spices prior to cooking.
Jamaican me hungry.
Country of origin
Culpepers Jerk Seasoning comes from imported ingredients and is blended in Australia.