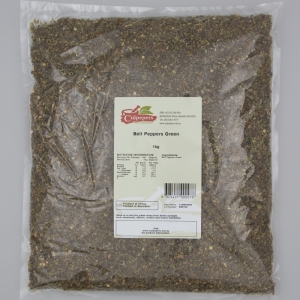 Bell Peppers Green 1kg
In Australia we call them Capsicum. They are a native fruit in Mexico and Northern South America.
Code:
BELLPEPG1
Quantity:
Good Supply
Availability:
Always Available
Usage
Adds flavour to casseroles and hot dishes.
Medicinal Powers?
Unusually rich in Vitamin C. Also high in antioxidants.
Bell Peppers are a nightshade
Fun Facts.
Bell peppers generally come in in green, red or yellow. They can also be brown or white. Between stages of ripening they may even appear rainbow in colour.
In rare cases they can be dark purple or lavender colour.
Country of Origin!
Culpepers' green bell peppers come from China!